2 tags
Fitzgerald's Clothiers
A new Brighton-based menswear brand, Fitzgerald's Clothiers 'specialise in producing classic mid 20th century menswear, specifically, but not limited to, Ivy league style garments'. Their initial offering is a proper Oxford cloth button-down shirt that recalls the classic Sero 'The Purist' shirt of yore; classic, rather than slim, fit with, crucially, an unlined collar for that perfect...
4 tags
Saloua Raouda Choucair
Opening tomorrow at Tate Modern is the first major museum exhibition of the diverse work of pioneering Lebanese artist Saloua Raouda Choucair. Based in Beirut, she was taught by traditional landscape painters, but carved out a unique modernist vision of her own, influenced by Islam and western abstract art. The Saloua Raouda Choucair retrospective runs from 17 April – 20 October...
1 tag
Extreme Metaphors
Fascinating review by Kevin Jackson of Extreme Metaphors: Interviews with J G Ballard, 1967-2008, edited by Simon Sellars and Dan O'Hara. This collection of forty-odd bits of journalism can be enjoyed as a kind of protracted non-fiction novel … The 'Ballard' of Extreme Metaphors, like the 'Ballard' of Crash or the 'Jim' of Empire of the Sun, is a well-wrought character. And a fascinating...
4 tags
4 tags
Watch
Stravinsky and The Rite of Spring Jazz pianist and composer Julian Joseph is at the Southbank Centre's The Rest Is Noise festival to speak about the fascination of jazz and black music for composers such as Stravinsky. Here he talks to the Guardian's Imogen Tilden about the Russian composer's visionary classical work The Rite of Spring.
1 tag
One map, a thousand reviews
A literary map of David Foster Wallace.
2 tags
Watch
Inside Savile Row: life as a master tailor Edward Sexton, master tailor, and Claire Malcolm, creative director at Hardy Amies, discuss working life at the British home of tailoring, Savile Row in London.
9 tags
London Underground 150th anniversary stamps
As part of the celebrations for London Underground's 150th anniversary, the Royal Mail is to release stamps featuring famous artwork created for the network. More information at the CR blog. (Pictured: stamp designed by Hat-Trick featuring a poster illustration of Boston Manor tube station by Tom Eckersley)
4 tags
George Nelson in two dimensions
Design critic Alexandra Lange visited the retrospective of modernist furniture designer George Nelson and found herself even more interested in the graphic design output of his associates than in the furniture itself. (Pictured: Modern Management Group advertisement (1955) via George Nelson Foundation)
3 tags
The Modernist magazine
The Modernist is 'a quarterly publication about 20th century modernist architecture and design, with a view from the North of England'. You can buy recent issues or subscribe via the Modernist website, but the first four issues are now available to view online for free at Magpile.
3 tags
Landmarks: mapping the landscape of modern music
Kicking off tonight at Turner Sims in Southampton and continuing at London's Southbank Centre is London Sinfonietta's Landmarks, a series of concerts which explores some of the most important moments of twentieth century music. The concerts are presented in collaboration with Netia Jones/Lightmap, whose video projections between and alongside the music will map and uncover the context in which...
5 tags
JazzFM brochure
Check out some images of designer Matt Willey's beautiful promotional brochure for JazzFM on Eye magazine's blog.
2 tags
4 tags
3 tags
Modernism series at Southbank Centre
Continuing today and running throughout the autumn at London's Southbank Centre is a series of events, curated by Will Self, which explores the legacy and provocation of literary Modernism on contemporary writing. Events today: • Leading novelist and literary critic Gabriel Josipovici asks whether contemporary fiction has lived up to the experimentation and verve of earlier Modernist writing •...
1 tag
3 tags
3 tags
Posters from Chats Palace Printshop
Chats Palace Printshop (1977-1998) was a community-based silkscreen and offset litho printing workshop based at Chats Palace arts centre in Homerton, east London. The printshop produced in-house publicity and advertising material as well as non-commercial work for other community organisations. The collection of posters in this blogpost gives an idea of the range and vernacular style of the...
1 tag
HOW many?
I love the use of italics on this tea packaging for Aldi: it's like they can't quite believe it themselves.
4 tags
Happy Days Enniskillen Beckett Festival
Happy Days is the first annual festival to celebrate the work and influence of Nobel Prize-winning writer Samuel Beckett, It will take place in the Irish island town of Enniskillen, in the heart of the Fermanagh lake district, where Beckett spent his formative years. Events scheduled include: the first opportunity for UK and Irish audiences to see Joseph Kosuth's installation 'Texts...
3 tags
Überklebt: Plakate aus der DDR
Interesting piece by Jessica Jenkins on Eye Magazine's blog today about Überklebt, an exhibition on now in Berlin which features hundreds of posters from the former East Germany, spanning the whole period from just after the Second World War until the fall of the Wall in 1989. The show is curated by Sylke Wunderlich of Stiftung Plakat Ost, a non-profit organisation set up to preserve the GDR's...
3 tags
1 tag
1 tag
Yngve Holen
Stomp by German artist Yngve Holen, from 2011's solo exhibition 'Sensitive to Detergent' at Berlin's Autocenter.
3 tags
1 tag
2 tags
2 tags
2 tags
The Art of … Rephlex
Fact magazine picks 10 of their favourite sleeve designs from the 21 years of the Rephlex label's existence. The Art of … Rephlex
3 tags
A G Fronzoni
agfronzoni: Rapporto Sulla Provincia di Milano Lithograph Designer: AG Fronzoni Year: 1964 Collection: Museum of Modern Art
4 tags
Modernity of Tradition: Graphic Design in Slovakia...
Interesting piece on Typotheque's blog about a recently published book of post-WW1 Slovak graphic design entitled Modernosť tradície: Úžitková grafika na Slovensku po roku 1918 (Slovart), written by Professor Ľubomír Longauer of Bratislava Academy of Fine Arts and featuring his collection of thousands of examples of Slovak design. While Czech design has enjoyed a relatively high profile in...
5 tags
Leipzig Book Fair 2012
Last weekend I visited the Leipziger Buchmesse. Although it's primarily a trade fair, it seems to be very public-friendly (it attracts more than 160,000 visitors over four days); when I went, the place was swarming with cosplay enthusiasts drawn to a competition in the manga and comics hall. One of the more interesting areas for me was the Marktplatz Druckgrafik and Buch + Art section, where...
2 tags
Philadelphia International Classics: The Tom...
Very clever idea, riffing on the logo of Philadelphia International Records, for a release marking the 40th anniversary of the legendary soul label.
3 tags
John Cecil Stephenson: Pioneer of modernism
An exhibition celebrating one of the most gifted – but most neglected – British abstract artists has opened at Durham Art Gallery. John Cecil Stephenson was one of the key figures in the development of abstract painting in Britain, doing much of his most groundbreaking work at the forefront of modernist and constructivist art during the 1930s. He was born to a working-class Bishop Auckland...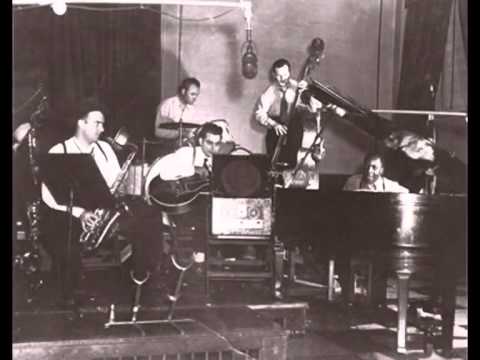 4 tags
'Modern Typography'
Modern Typography: An Essay in Critical History by Robin Kinross is 'a brisk tour through the history of Western typography, from the time (c.1700 in France and England) when it can be said to have become "modern"'. It is published by Kinross's own Hyphen Press. Eye Magazine's blog has today republished Matthew Carter's 1992 review of the book. Well worth a read. The reprinted second...
2 tags
South London Black Music Archive
Currently showing at Peckham Space is The South London Black Music Archive, an exhibition by artist Barby Asante that aims to celebrate, preserve and investigate South Londoners' personal relationships with moments in black music history. The venue is transformed into an 'open archive' mapping objects which represent and explore the personal stories which comprise the fascinating history...
4 tags
The Jazz Scene, 1961
The Jazz Scene, 1961 by Francis Newton (Penguin), cover designed by Alan Fletcher. As posted on Shawn Hazen's great blog of 1950s–70s publishing design, Bookworship.
3 tags
California Design, 1930-65: Living in a Modern Way
There's an in-depth post on the Eye magazine blog about California Design, Living in a Modern Way, the exhibition of mid-century design from the sunshine state which is currently running at the Los Angeles County Museum of Art. From the exhibition blurb: The exhibition, the first major study of modern California design, examines the state's role in shaping the material culture of the entire US...
3 tags
3 tags
A harmonious couple
The symphony and the novel evolved in tandem for two centuries. Music moved on after modernism, argues Will Self in the Guardian Review. But whatever happened to fiction? Novelists have fulfilled their readers' desire for the old cosy certainties by turning their backs on the experimental truth and taking refuge in the apparent harmony of the past Read the full article Pictured: Arnold...
2 tags
E McKnight Kauffer, the poster king
An exhibition of work by one of the foremost commercial artists of the twentieth century and a major figure in Modernism has just opened at the Estorick Collection in London. The Poster King: Edward McKnight Kauffer focuses mainly on Kauffer's time in England between 1914 and 1940 when he designed 250 posters and 150 book jackets for clients such as London Underground, Shell, Nonesuch Press and...